Book a Private Workshop
Bring the beauty of succulents to your location with our on-site succulent arranging workshop led by our expert succulent specialist & designer, Molly.
Each participant will receive a personalized succulent kit that includes a planter of your choice, a variety of hand-picked succulent plants, specialty soil, and expert instructional design from our professional team.
Book Your Event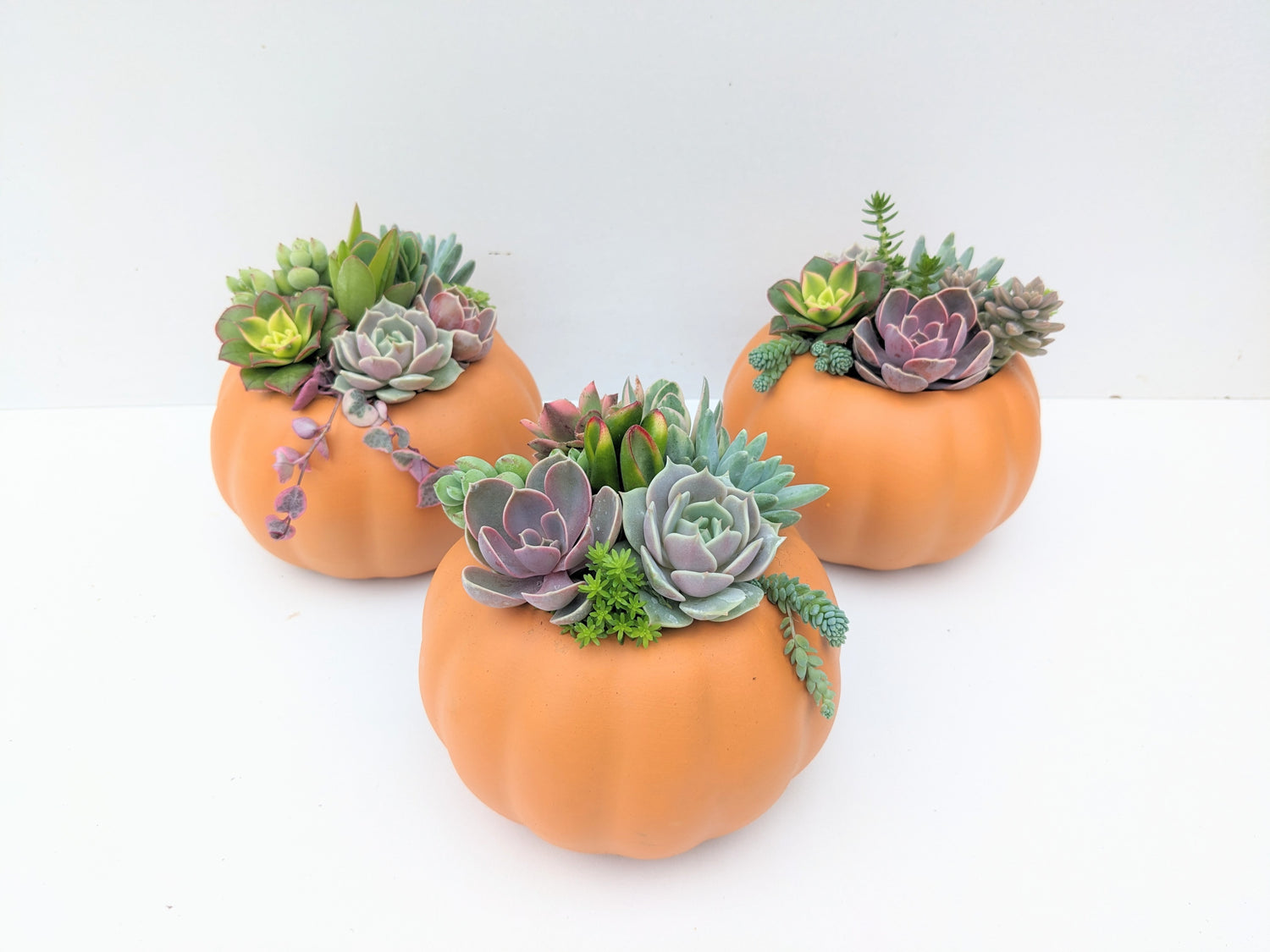 Upcoming Events
Join us at the Toronto Botanical Gardens for our popular Succulent Pumpkin Workshop on Sunday October 1st!
Get Tickets
Frequently Asked Questions
Duration of the Workshop?

Our workshops are generally 1.5 - 2 hours in length. We start with care tips and tricks, and then move onto succulent design.

Does Your Team Travel?

Typically our staff stays in Southern Ontario, however we do have the ability to travel outside of that radius. Travel fees do apply in certain situations.

Maximum # of Participants?

At this time, we can accommodate a maximum of 30 participants per workshop. We are happy to run a maximum of three separate workshop sessions throughout the day.

Minimum # of Participants

We require a minimum of 10 participants for a private workshop booking.

Can I Sign Up As An Individual?

We have partnered with the Toronto Botanical Garden to host workshops in their beautiful space. You can register for these workshops through their events page.

Do You Host Virtual Workshops?

Upon request, we can organize a virtual workshop, and deliver materials to each participant. An additional fee will be charged per participant for the shipping of materials.
Contact Us For More Information!