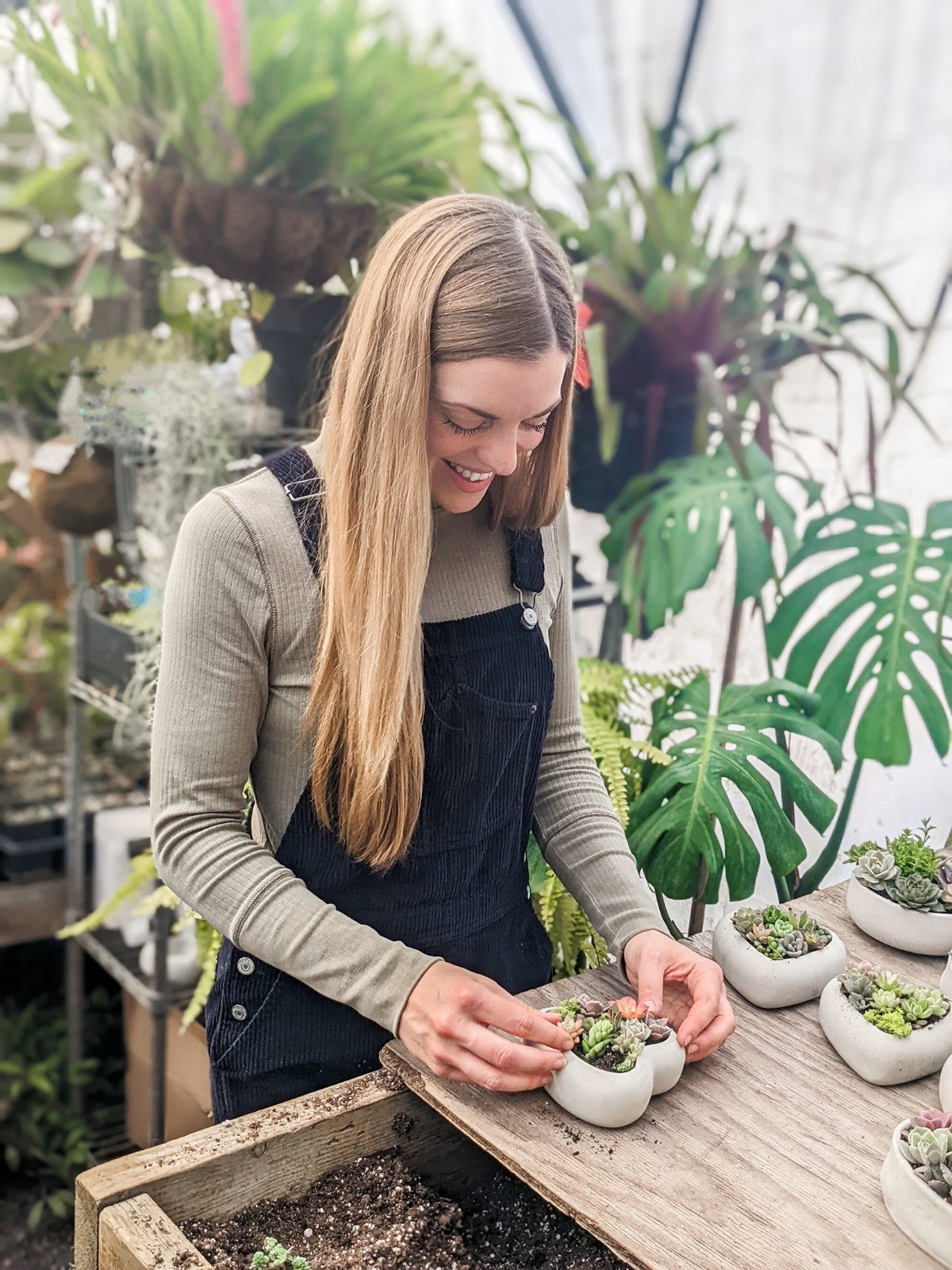 👋 Hi there, I'm Molly! I'm the plant and nature-obsessed maker behind Canadian Succulents. 
It all started about 5 years ago, when my sister Alex and I began collecting succulents. Fascinated by the bright colour variations, symmetry, and resilience of these plants, we began gathering and propagating succulents. Soon enough, Canadian Succulents was born out of a passion for sharing these joyful, easy-to-care-for plants with friends and family, while serving as a gratifying side-hustle that supported our post-graduate studies.  
Canadian Succulents had always been a side-hustle, but the COVID pandemic forced me to re-evaluate my teaching career. Because of my autoimmune disorder, I didn't feel safe going into my "real" job in-person each day, so I started spending evenings in the greenhouse after teaching, propagating plants and finding new ways to design with them. 
I am so grateful for the chance to direct all my energy to creating and sharing our succulent designs with our customers, and I hope these plants bring you as much joy and warmth as they bring me.
Follow our journey on Instagram
Contact Us
Location: Uxbridge, Ontario
Email: canadiansucculents@gmail.com
Phone: 416-464-8879
Contact Us